The 5 Pillar Strategy for a Lean Workplace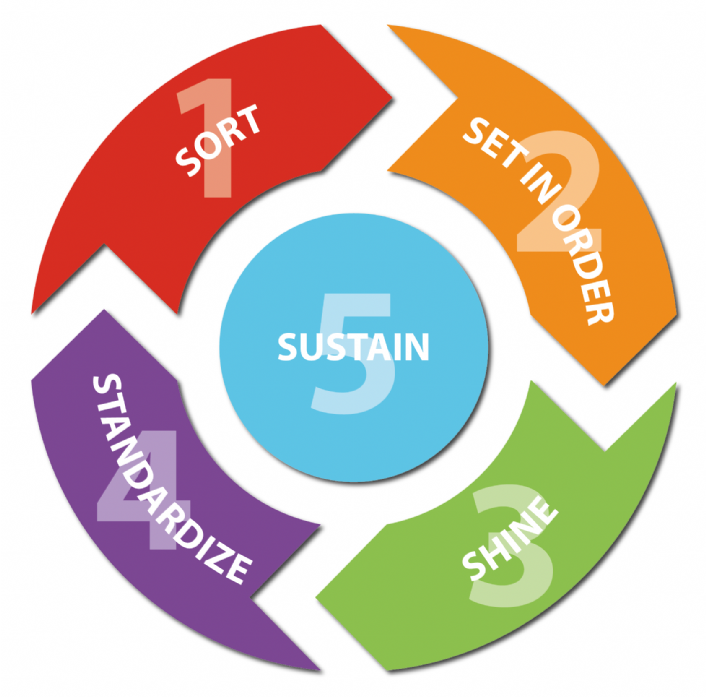 COURSE DESCRIPTION
The 5 Pillars course covers the core principles of 5S, and illustrates why using 5S is essential to your "Lean" initiative. 5S is one of the most versatile Lean techniques, and can be used in almost any work environment, whether it is a busy professional office, an auto shop, healthcare facility, laboratory, school, or the factory floor. The 5S program can have an insightful impact on your company's organization and production.
This course examines the positive environmental impacts of 5S, and how to make immediate improvements with real long-term benefits. It also explains the importance and structure of 5S Teams; who should be involved, who benefits most and how to get the biggest results from your 5S effort.
LEARNING OUTCOMES
At the end of this course participants will be able to understand the concept of the 5S, select appropriate 5S techniques, and apply a systematic problem-solving methodology and improve the quality and productivity of products and service of the company. Participants will learn this simple, effective and orderly technique to identify and remove waste from your work environment.  Participants will have the knowledge and ability to, initiate the 5S strategy, eliminate non-value-added steps and reap the benefits of 5S.
Benefits:
Participants will be able to create a unified communications and collaboration system to help improve their business in a variety of ways through 5S implementation.
All employees, as well as customers, vendors and contractors, can work together in a much more standardized efficient way.
Improved safety, less errors and lower costs of operations.
Improved quality, increased productivity and higher employee satisfaction.
COURSE OFFERINGS
Live Training (via GoToMeeting) will be offered in September – date/time info coming soon!
Course Features
Lectures

0

Hands-On Training

0

Duration

4 hours

Skill level

All Levels

Wet Lab

No

Max Students

16

Assessments

Yes