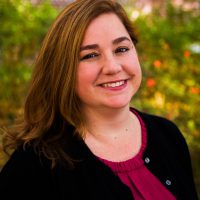 Lisa Mrozinske
Credentialing Exam Specialist
After receiving a BA in Anthropology from the University of Florida in 1998, Lisa Mrozinske spent several years providing technical support for a large tech company before returning to Gainesville to pursue a career as a project archaeologist specializing in spatial and geographic data. In 2007, Lisa became the Senior Administrative Assistant for MIT's Residential Life Program where she ignited a passion for helping students along their education journey.
After returning to Florida, Lisa spent nearly ten years providing examination services for numerous state and industry occupational assessments, and she now brings this expertise to Biotility's certification programs such as the Biotechnician Assistant Credentialing Exam (BACE). Lisa is certified as a Credentialing Specialist by the Institute for Credentialing Excellence.
Fun Fact: Lisa has an archaeological site named after her: Willet and Lisa Up a Tree. She enjoys telling the story which involves the epic 2004 Hurricane Season, electric fences, and a very angry Brahman bull.