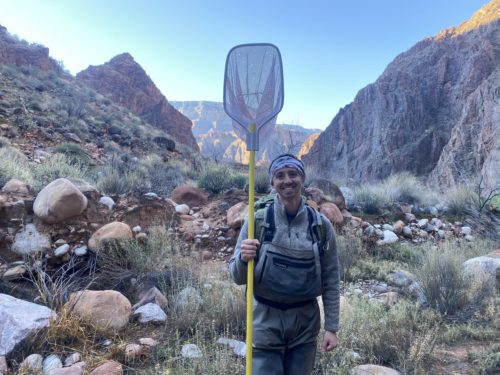 Organization: Scientist In Every Florida School
Position Title: Outreach Scientist
I attended Crystal River High School Biomedical Health Academy, where I became familiar with Biotility. I then earned my bachelor's degree from the University of Florida in Wildlife Ecology and Conservation. Upon graduation, I began working with the Scientist In Every Florida School program, where I provide environmental education to K-12 students in Florida.
The BACE credential has a huge impact on my life because I now run an environmental lab where I train students and teachers alike in how to run PCR, electrophoresis, ect. I have been able to tie my bio-tech background with the environmental issues that Florida faces.
My daily duties include creating life science videos, hosting virtual visits, and running professional development in a lab setting. In the past 6 months, I have been able to impact the lives of more than 4,000 students and teachers.
The best part of my job is being able to introduce science to students who have never been exposed previously. Once a student finds something they are passionate about, nothing will stop them.