Stephanie DeMarco on Cross-Curricular Learning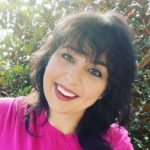 Recently, Biotility's Educational Specialist Stephanie DeMarco was interviewed by Katrina Rogers of the LinkedIn blog Thinking Kat about her thoughts on cross-curricular learning and its effects on bioscience talent development. Rogers, also a Biotility board member, is a change expert and consultant in the biopharmaceutical industry. DeMarco, a former teacher who holds multiple degrees in bioscience and education, is well-versed in curriculum development and learning methodologies. At Biotility, she develops and delivers secondary and post-secondary educator training for the bioscience and biotech industry.
Rogers attended a Biotility bioscience educator forum where DeMarco mentioned that educators are seeing students struggle with advanced classes that integrate content from other subjects, and she wanted to learn more about the concept of cross-curricular learning and the differences between it and another style of teaching, subject-based learning.
In the interview, DeMarco touches on the two different approaches to teaching, the benefits and challenges of cross-curricular learning, and why bioscience and biotech hiring managers should be interested in whether their candidates have experienced cross-curricular learning.