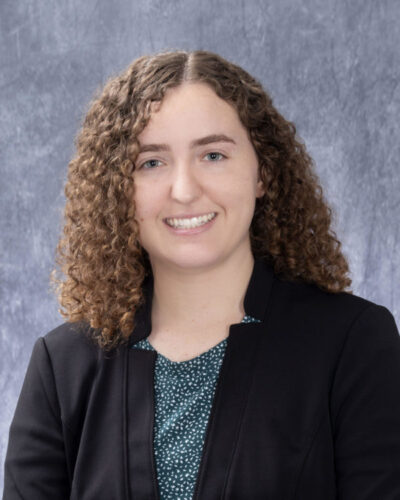 BACE Credential Earner: Jules Bates
---
> About Me:
My name is Jules Bates and I am from Pace, FL. I am a chemical engineering major at The University of Alabama. I first became interested in research through a biotechnology program at my high school where I learned about how living organisms can be used to manufacture products for healthcare. Interest in the biomedical field led me to join a research lab in the chemical engineering department and in Summer 2022 I researched in the biomedical engineering department at the University of Florida.
Outside of research I have volunteered at the Wildlife Sanctuary of Northwest Florida rehabilitating opossums, turtles, and songbirds, played clarinet in the UA Symphonic Band and a local church, and participated in intramural soccer.
> Academic/Career Preparation:
Enrolling in my high school's biotechnology program shaped the vision of my future educational pursuits. By earning the BACE credential, I was able to get involved with undergraduate research as a freshman. I was also accepted into the Randall Research Scholars Program, an interdisciplinary undergraduate research program at The University of Alabama. Recently, I was selected to participate in summer undergraduate research at the University of Florida (SURF). Getting involved with research early in my academic career helped me receive the Goldwater Scholarship. I plan to pursue a Ph.D. in biomedical engineering after completing a B.S. in chemical engineering.
Having biotechnology experience and the BACE credential allowed me to stand out among my peers and opened the door to many opportunities.
> Job Description:
I started working as an undergraduate researcher early in college. During regular semesters, I work around 20 hours per week in a lab in the chemical engineering department where I study directed differentiation of neural stem cells to treat neurodegenerative diseases through stem cell therapy.
I have also helped with other projects in the lab and have been published as second author on a journal article. As a Randall Research Scholar (RRS), I have learned basic coding techniques and participated in weekly seminars where we worked on professional skills and discussed research projects. I have presented at RRS live twice, the RRS symposium, and (URCA (Undergraduate Research and Creative Activity Conference).
> Best Thing About My Job:
The best part about research is that it is constantly changing. There is always something new and exciting on the horizon and the next big discovery could come from anywhere.
---
---