BACE Credential Earner: Frank Devore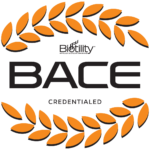 Featured BACE Credential Earner:
Frank Devore
Organization: University of Florida
Position: Student
About Me: My name is Frank Devore and I am from Tampa, Florida. Currently, I am a freshman at the University of Florida majoring in Biology on the Pre-Medical Track. After my undergraduate studies, I plan on going to medical school to eventually become a surgeon (or some other type of doctor!). I am doing research on human Galectin-3, which is an anti-tumor protein found in the body.
Academic/Career Preparation: The BACE credential allowed me to easily transition into college-level research. Unlike the other students joining the research lab at the same time as me, I came in with extensive biotechnological skills and knowledge. This helped me to stand out while allowing me to have an easier time adjusting to life as a researcher.
Job Description: In my lab, I am responsible for executing lab techniques needed for my specific project. This includes Polymerase Chain Reaction (PCR), creation of agar plates, bacterial streaking, DNA extraction techniques, protein purification, and many more.
Best Thing About My Job: The best thing about my job is being able to have a positive impact on the scientific community through my research.
---
---