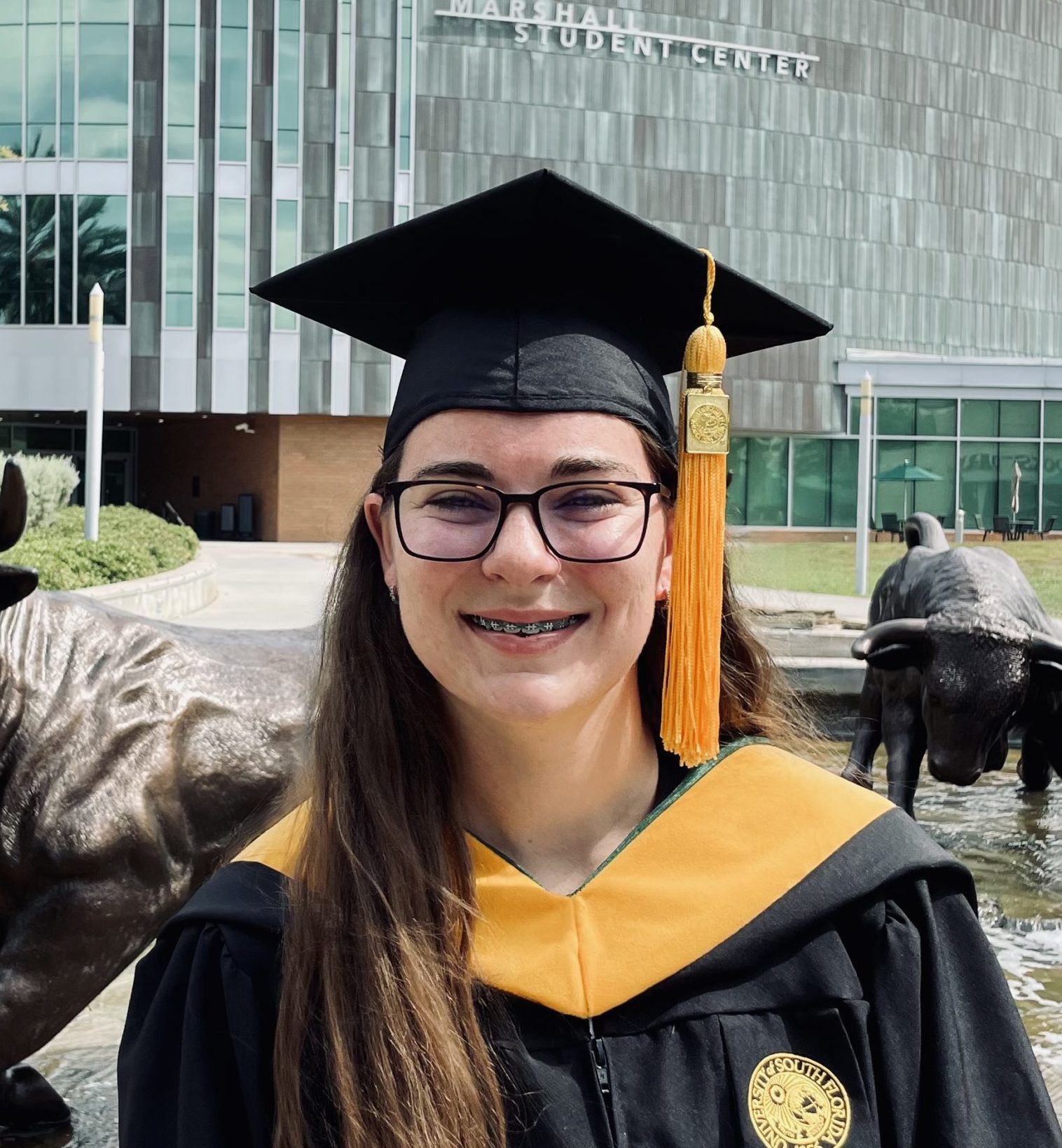 BACE Credential Earner: Abigail Leake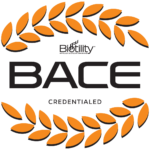 Featured BACE Credential Earner:
Abigail Leake

Organization: University of South Florida
Position: Graduate Student
About Me: I completed my M.S. in Molecular Medicine at the University of South Florida College of Medicine in May 2022 and will begin my Ph.D. in Molecular Medicine at USF in August 2022. I am compassionate, attentive to details, and able to handle multiple tasks and prioritize. I currently act as a graduate research assistant in the Gulick-Gamsby Lab at the Byrd Center of Alzheimer's Research center at USF in Tampa, FL. The work I've assisted on in the Gulick-Gamsby lab has focused on the use of hallucinogenic drug derivatives as potential treatments for addiction, especially alcohol addiction.
Academic/Career Preparation: Having a BACE credential helped me excel in my laboratory courses at my undergraduate institution, as I already knew many procedures my classmates found foreign, like electrophoresis, cell culture, etc. This helped me gain positions at my undergraduate institution as a Lab Teacher's Assistant and a Student Researcher on the Chemistry research team. These positions and experiences helped me pay for college, while also greatly enriching my undergraduate experience. Additionally, these positions opened doors for me to apply for and be accepted into a research-heavy master's degree at USF. I feel that without my BACE credential, my academic and research experience in science would have been delayed, and I may not yet be where I am today.
Job Description: As a graduate research assistant in the Gulick-Gamsby Lab at the Byrd Center of Alzheimer's Research center at USF in Tampa, FL, I have been a part of both sleep and addiction research. In this, I have taken part in conducting literature searches, performing wet-lab experimentation (western blots, genotyping via electrophoresis, protein isolation, etc.), animal handling (rodent husbandry), behavior studies (elevated plus maze, PPI, forced swim test, sucrose preference, etc.), data management, maintaining data collection files, data analysis, and generating correspondence, reports, and graphics. I additionally have presented some of our lab's work on the long-term effects on sleep of adolescent alcohol abuse at conferences at USF and other institutions.
Best Thing About My Job: I like best that I get to work on science all the time. Every day I'm in the lab, I get to handle experimentation, troubleshoot experimentation, or work on data collection, analysis, and write-up.
---