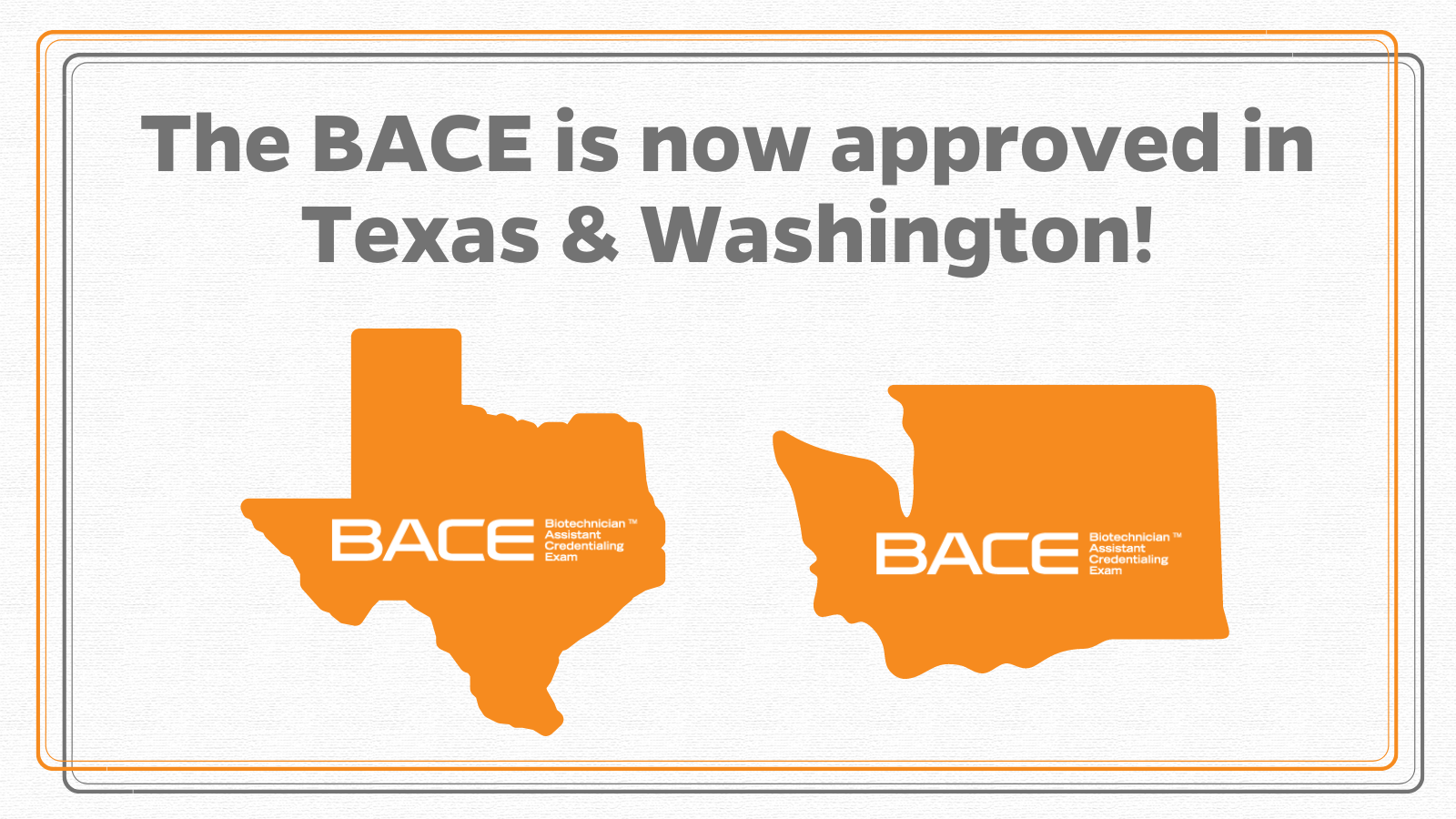 BACE Approved in Texas and Washington!
Biotility is excited to announce that the Biotechnician Assistant Credentialing Exam (BACE) has been added to the Texas Education Authority's list of approved Industry Recognized Credentials (IRCs) AND approved by the Washington State Board of Education!  There are now 10 states that have formally adopted Biotility's bioscience credentialing exam at the state level, for both accountability measures as well as bridging industry needs with academic/technical training programs.
Industry-recognized credentials reflect the specific competencies needed for a given industry or occupational area (in our case, the biosciences). IRCs are tied to states' federal funding (such as the Perkins Act), which fund the programs to which the credentials are tied. Therefore, the BACE is impacting critical programs, students, and the entire bioscience industry at the national level.
The BACE, a national industry-recognized exam that assesses core competencies identified as valuable to the bioscience industry, has become the industry standard for documenting mastery of competencies and skills valued when hiring for technician-level positions. Credential earners report feeling more prepared for the workforce, and biotechnology industry employers applaud the credential for helping to identify qualified job candidates.

BACE Exam Site registration for the 2022-2023 school year opens on September 19th! Stay tuned to our website and social media channels for more information.