IBTE Cohort 2: In-Person Training
June 26

-

June 30

$2350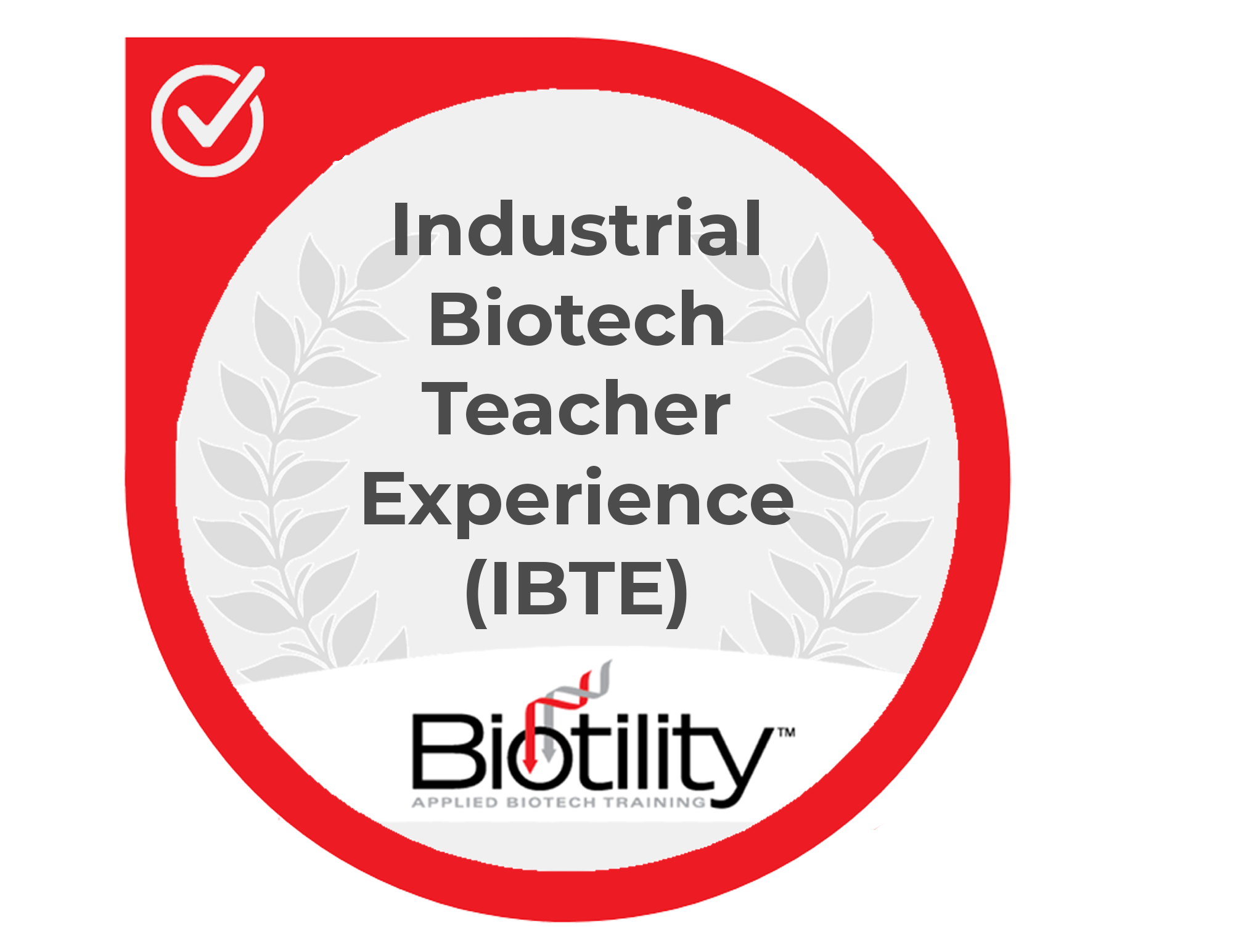 Industrial Biotechnology Teacher Experience (IBTE) is an 80-hour professional development program designed for educators who are (or will be) teaching Biotechnology courses*, Project Lead the Way's Biomedical Science curriculum, or any science course in which biotechnology concepts and techniques may be integrated.
The primary aim of this course is to provide experience with the skills, techniques, and knowledge to teach biotechnology curricula in the context of working in the biotech industry. In addition, there will be guidance and practice with the preparative steps necessary for the hands-on components of the program. Industry experience will include the design, development, testing, and manufacture of a biopharmaceutical product. Participants will develop an understanding of the departmental roles and careers, as well as the criteria associated with working in this highly regulated environment.
This program is based on a flipped classroom format. Prior to a week-long session of hands-on training, participants will complete four modules of self-paced lectures, complementary coursework, and assessments. Two one-week cohorts of hands-on training are scheduled to be held at our training facility in Alachua, FL. During this week, participants will complete hands-on activities and techniques aligned with content presented in each of the online modules. Participants will also have the option to sit for the Biotechnician Assistant Credentialing Exam (BACE).